Time-served & Trusted
With trading in excess of 25 years and an expanding portfolio of blue-chip clients in the UK and worldwide, Bailey Steeplejacks embody the highest standards of safety, reliability and craftsmanship.
Unrivalled in Safety & Quality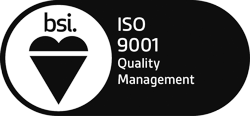 With BS EN ISO 9001 registration and over a dozen other accreditations, we are the most highly qualified and accredited steeplejacks and rope access technicians in the industry.
Specialist Industries
Our highly trained, fully accredited steeplejacks and rope access technicians will conform to the most exacting safety standards, even in the most sensitive and restrictive environments, including:
Power Generation
Independent Power
Petrochemical
Refineries
Waste to Energy
Nuclear
Manufacturing
Paper & Pulp
Smelting
Listed buildings
On time, on budget
Why take up your valuable time dealing with non-familiar, often high-risk, time-critical and high-cost activities? Our many years of experience in the steeplejack industry guarantee that your project is undertaken safely, on time and within budget.
UK & Worldwide
With a highly committed, professional and culturally sensitive expert team of steeplejacks and technical experts ready to dispatch anywhere in the world, we have become the automatic choice for a growing number of international clients.